Warning: Scuba diving in caves is the most dangerous scubadiving, and is considered as extreme activity!
Caves For scuba diving in Slovakia
Slovak Opal mines – caves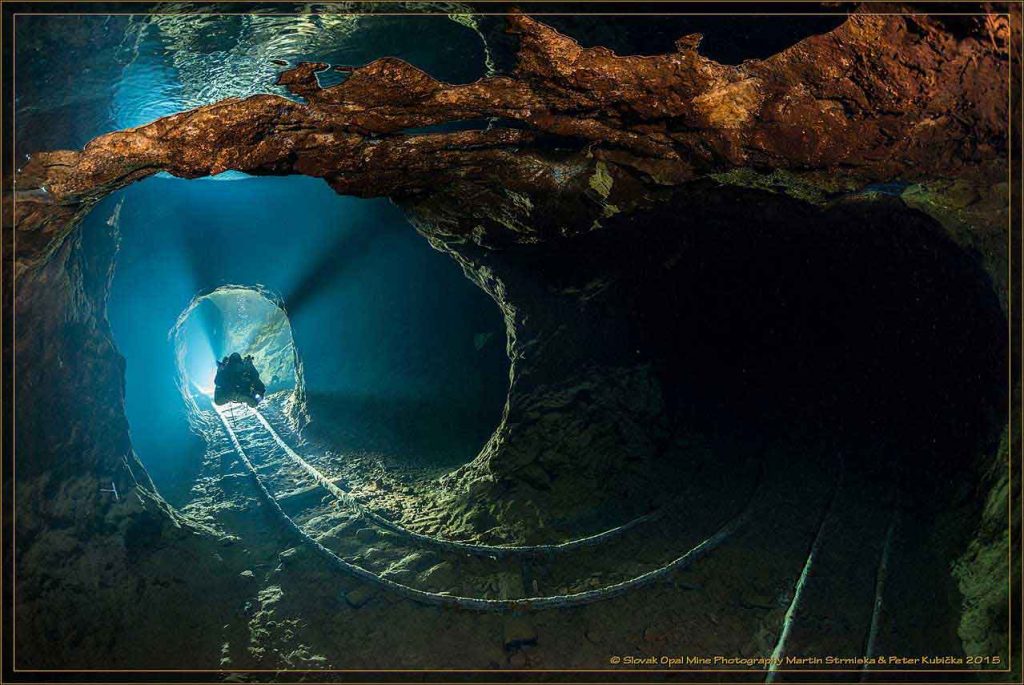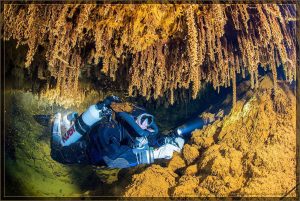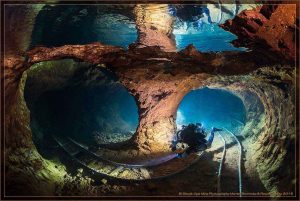 This is the only cave in Slovakia where commercial scuba diving is allowed
Slovak opal mines – Gateway tunnel JOZEF
Author: Slovakiaopal
Jazerna cave near Tisovec
Jazerna cave you can scuba dive http://www.osjm.sk/OSJM/akcie/Jazerna_Tisovec_speleopotapanie_aug_2016.php
Other scubadiving caves
cave Sucha diera (Dry hole)
Hlbokô, Stassovska, Brestovka, Jazerna, Mokra diera, Hradná vyvieračka.
These are not commercial dives, usually for some research or so. Many of caves are "muddy"crawling scubadiving.
Instructors for cave diving
Fero Ondruš http://www.naui-sk.com/instruktory.html
Michal Palkovic: https://www.youtube.com/user/michalpalkovic
Stefan Zgebura: https://www.facebook.com/stefan.hogarthian.divers
All caves are under of SLovak Cave management! organisation" www.ssj.sk
Harmanecká cave | Belianska Cave | Bystrianska Cave