Bucket list experience of Slovakia – top highlights for you.
Note: All of the places are accessible also for disabled people. It is not the purpose, it is just a coincidence.
Bojnice castle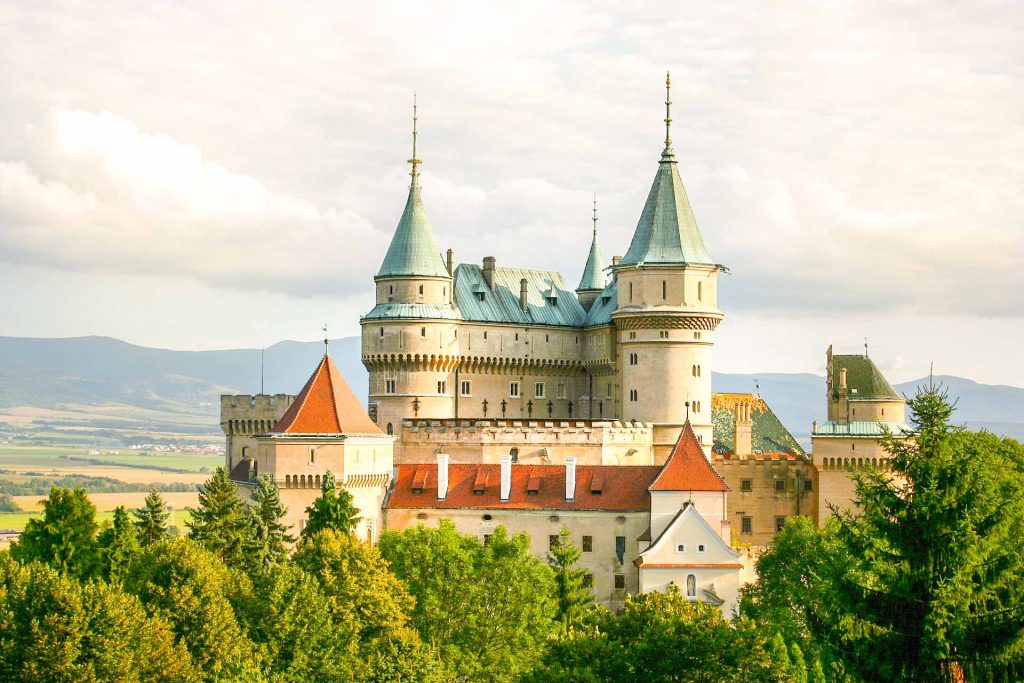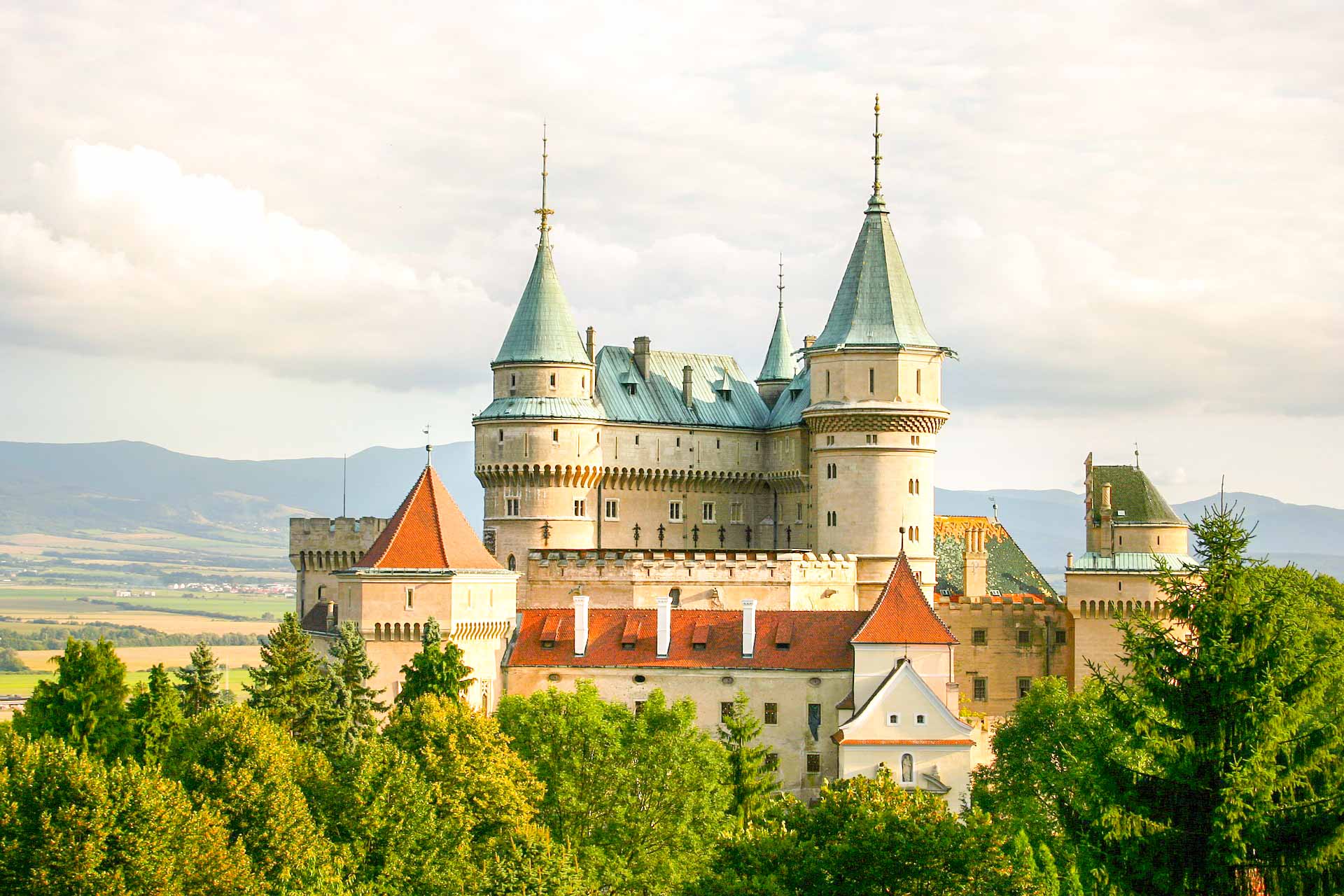 Bojnice the famous place of Slovakia, another place on Bucket List.
What's the story? The cartoon-like castle is magnificent. Even Disney was inspired by this castle for his Cinderela castle. This one is real one. And famous ZOO with great history and care for animals is something you will really enjoy, especially if you travel with children.
St Elisabeth Cathedral in Kosice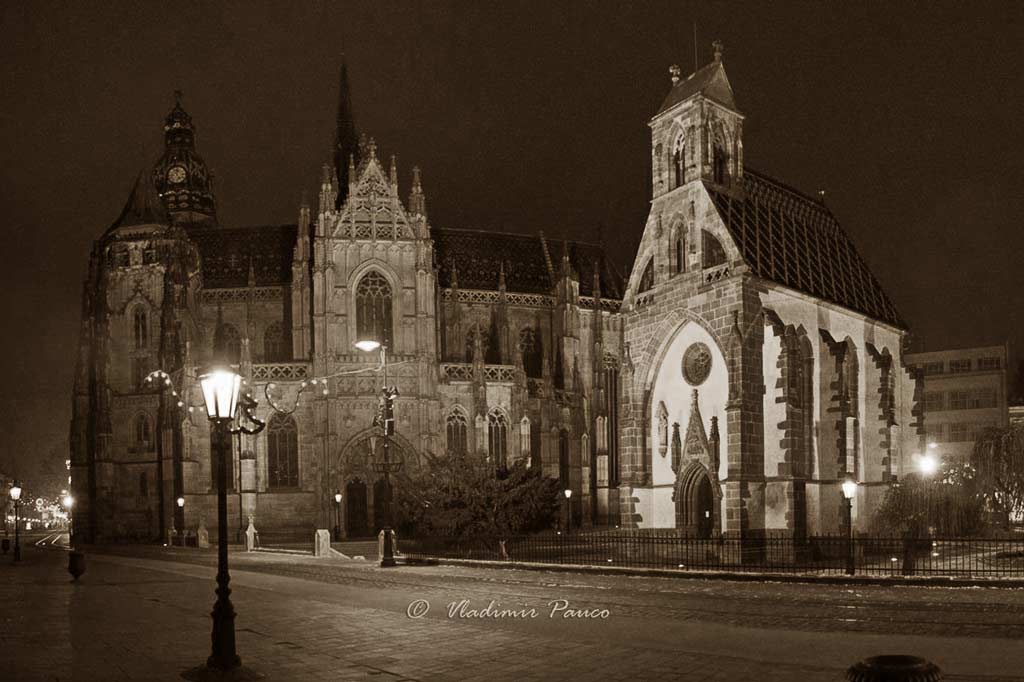 History of St. Elisabeth cathedral is dating from 1230. The cathedral is built in the same Gothic style as famous Vit's cathedral in Prague. You can go to the top tower and enjoy the view around the city of Kosice.
This is the most beautiful church in Slovakia and is on the top of Slovakia bucket list.
Spiš castle, East Slovakia

CoolSLovakia: Spis castle, Slovakia, source: Wikimedia, Pierre Bona
The largest castle in Central Europe, what else to say. Try and stay the night nearby. This is definitely a bucketlist.
Civertan Jakub Hałun Bjalek Michal (talk)
Slavin cemetery
Slavin is located on the hill in Bratislava. Big cemetery of soviet soldiers from World War II. Amazing place to visit especially at night. Please visit with respect and dignity, do not shout, do not party, instead enjoy the place, the view, the moment.
Lomnicky peak, Tatra mountains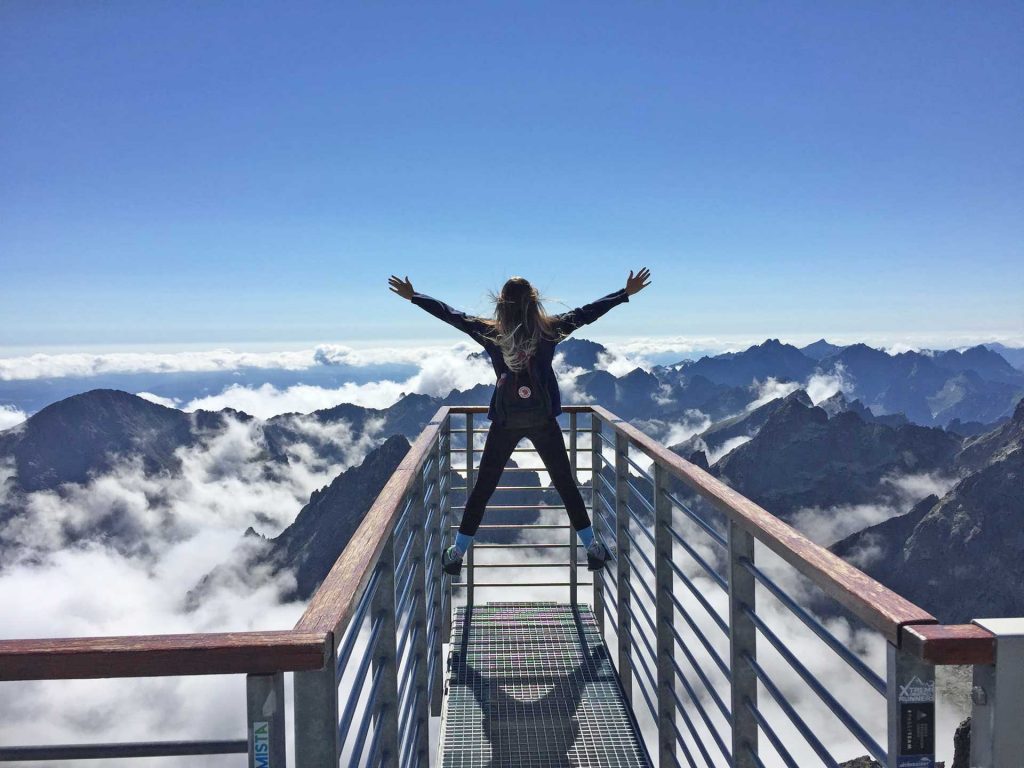 The second highest peak of whole Carpathian mountains is in High Tatras – Tatra Mountains in Slovakia. It's name is Lomnicky peak. You do not need to climb there, instead you can go by cable car. so it is accessible also for disabled people. You imagine, tousands of kilometers around the highest peak (ok Gerlach is 20 m higher :), but is very hardly accessible) And as of cable car? Plan the trip in advance! And make sure you book it. As of weather – you never know whether you will be lucky or simply in the fog. But being in the fog so high is also great experience.
Strbske pleso – Strbske lake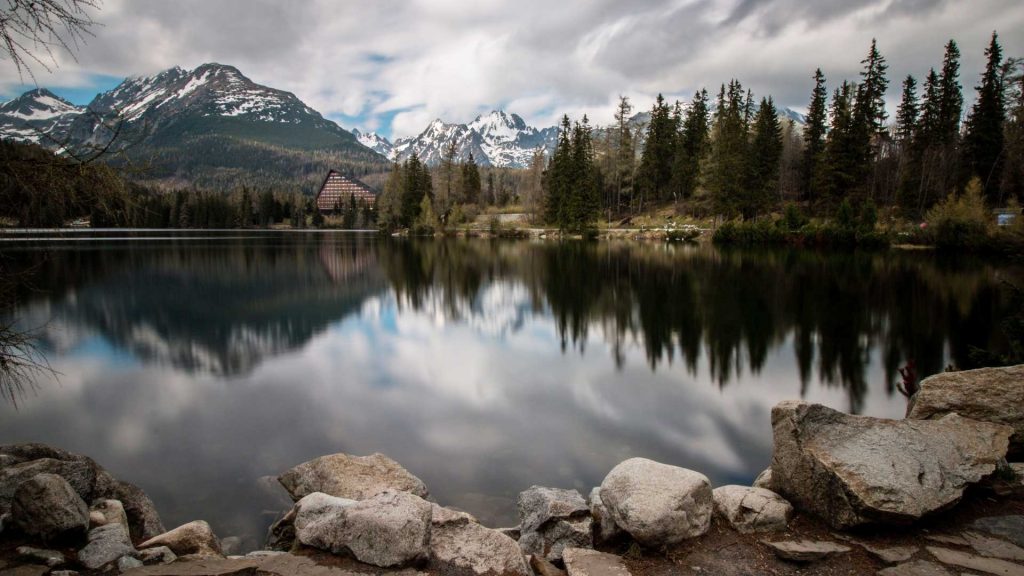 Beautiful mountain lake accessible also for disabled people. it is the place where you can ski, you can spend a night in very expensive hotel with great view,m or you just simply take a walk around. You will enjoy every bit of it.
Vlkolinec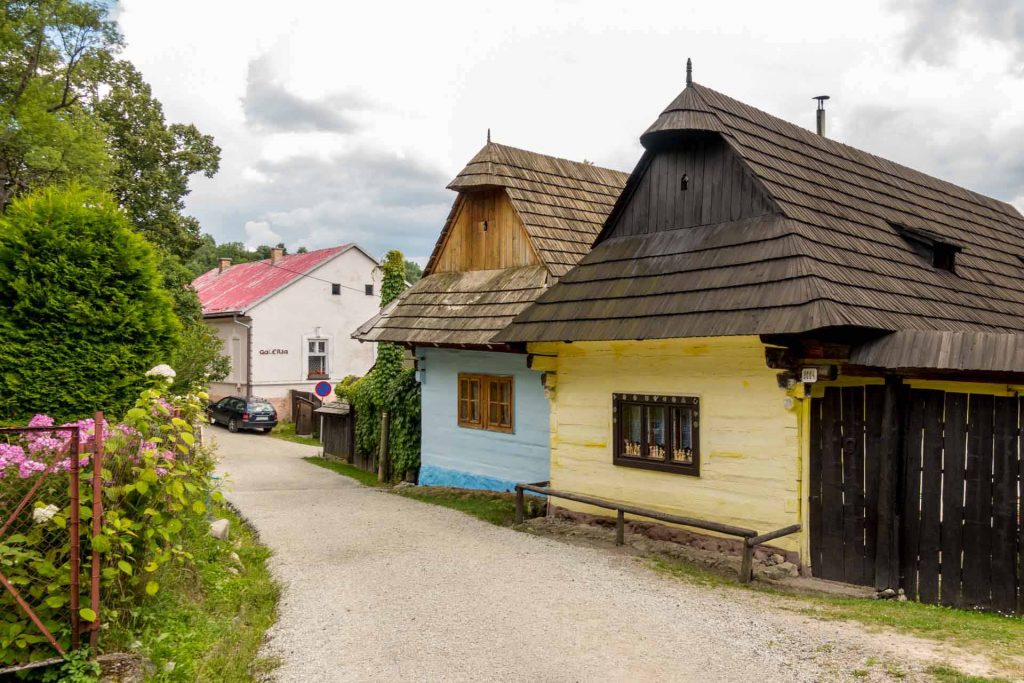 There are several cultural villages in Slovakia, but this one is the one for bucket list and the most famous. It does not mean there are millions of tourists, actually nope, it is the place where you can enjoy the walk, and small talk with people. you can see traditional houses and works.
Kremnica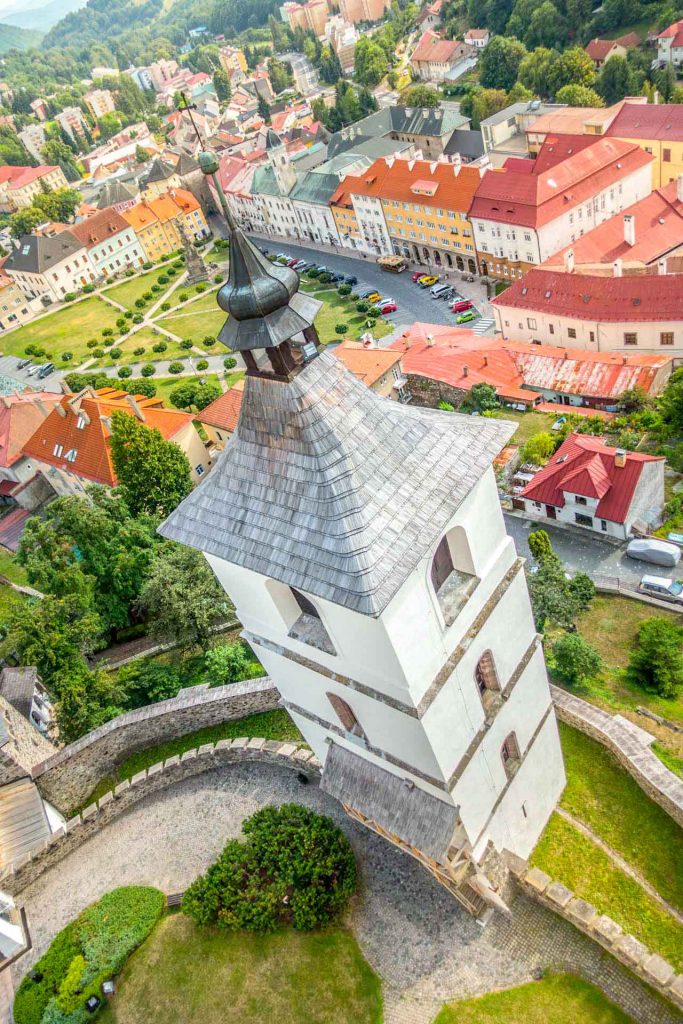 Kremnica is a MUST GO place. There is the oldest mint in the world which still exist. Nickname of the town is Golden Kremnica. It is free royal mining town from 1328. Money is produced here. Do you want more money in your life, do you want to be rich? come and breath the air here, and feel the energy around. and take that small part with you as shared 🙂 it is all up to you
Piestany spas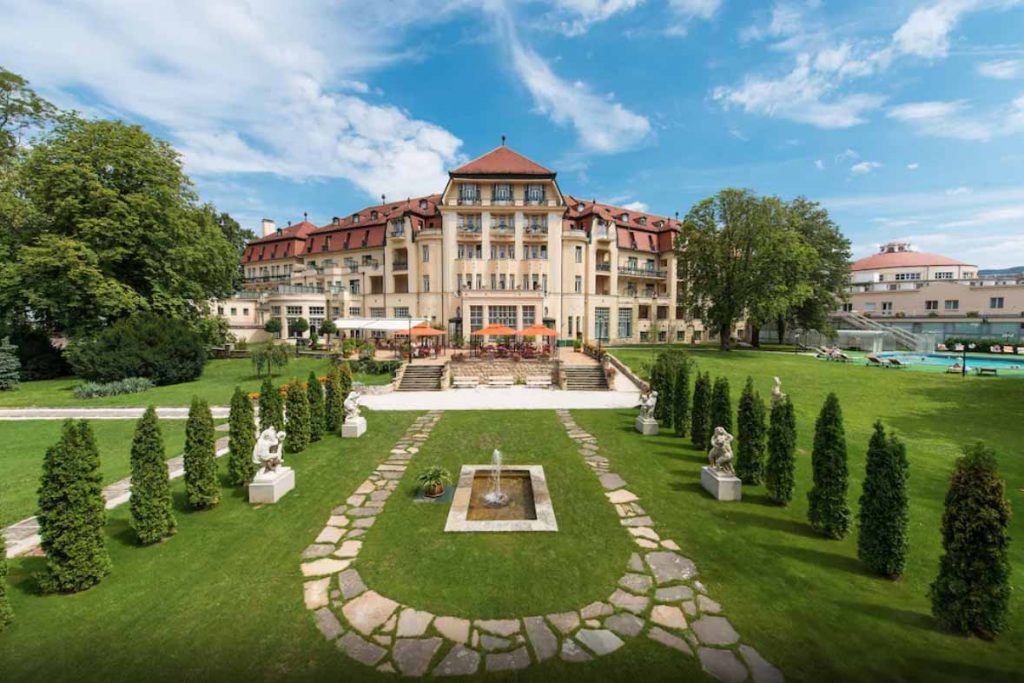 Piestany is the most famous thermal spa in Slovakia and around. It is very famous for its history, beauty and just the relax place. It has great reputation for the healing mud, healing spa, healing low speed life on thermal island of Piestany 🙂
It is perfect place to heal, to relax to recover from everyday life, stress etc. It is comparable to whatever places in Southeast Asia like Bali, Vietnam, Thailand, this is true resort with healing effects on your bones and muscles.