Cultural villages
When vising every country, i usually get interested in the culture of the nation, in their history, how people lived, what their houses and habits were like. Cultural villages and open air museums can reveal to you part of the history, so you can imagine, how people lived in Slovakia, how old Slovak houses looked like in previous times, what ornaments they used, materials, how they shaped the interiors and many more things.
The most beautiful cultural villages or open air museums in Slovakia I would recommend:
Čičmany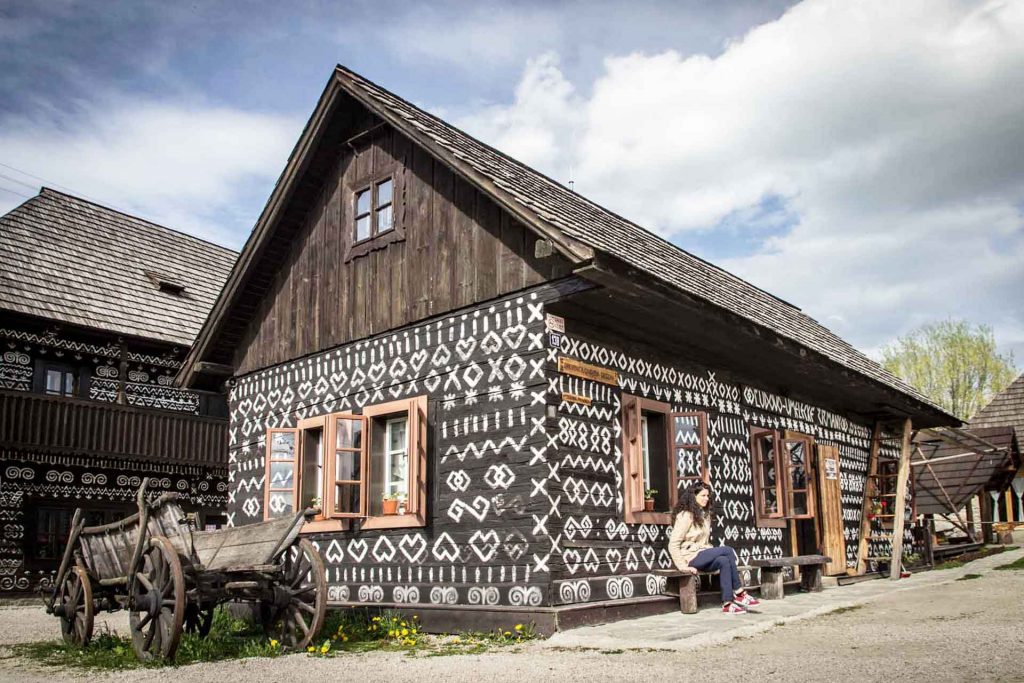 Čičmany is a small village approx 120km / 2 hours north from Bratislava. Houses have amazing and spectacular decoration. And that's it! While we really liked to see houses the village did not have much to offer. Instead we saw buses of people coming, and soon leaving. I hope this will improve in the future. Still this is something i really like and recommend.
Vlkolínec cultural village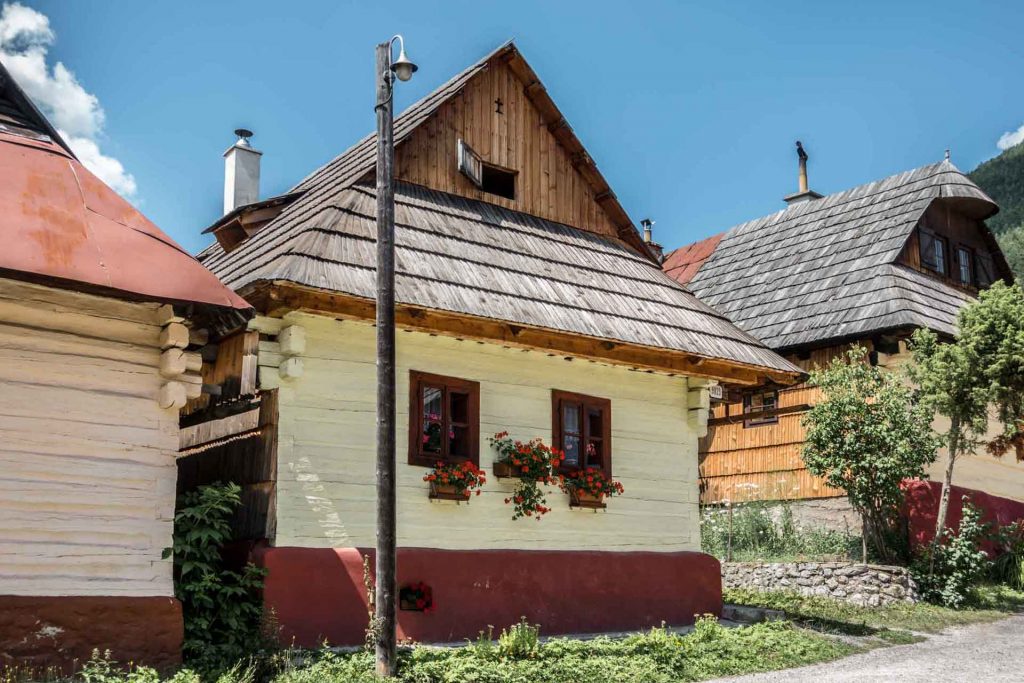 Sídlo: Lipt. Mikuláš – diaľnica smer Ružomberok – po pravej strane 8 km
tel.: 044/522 24 85, e-mail: [email protected]
Vlkolinec is listed within Unesco heritage of SLovakia.Wooden houses are from 19th Farm buldings, stables have been well preserved. The dominant of the village is bell tower and the only brick building Church of Virgin Mary.
Zuberec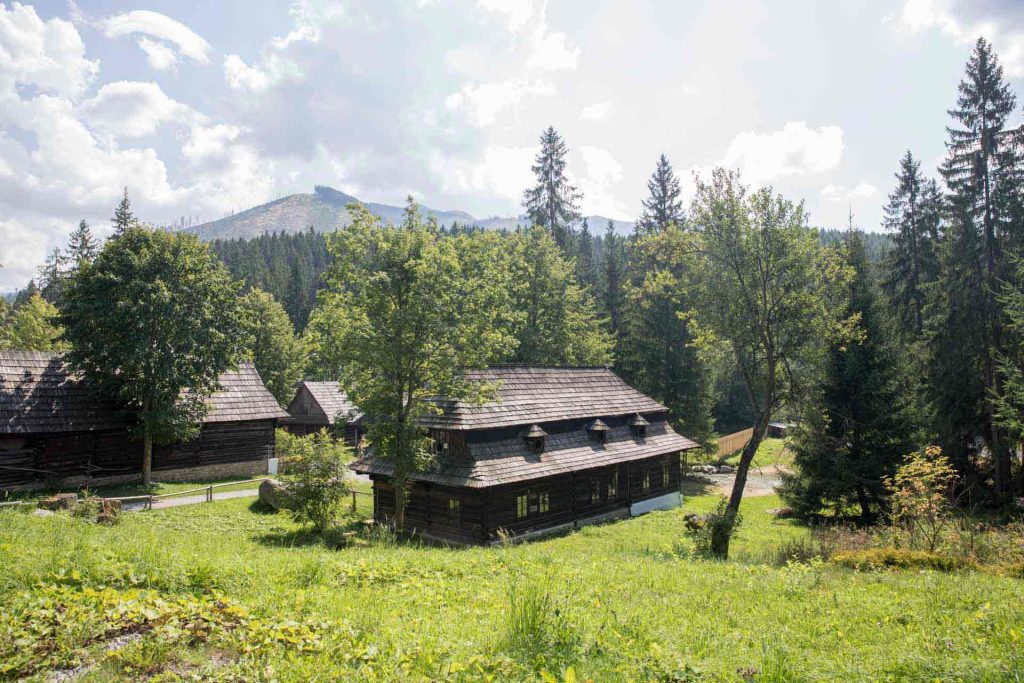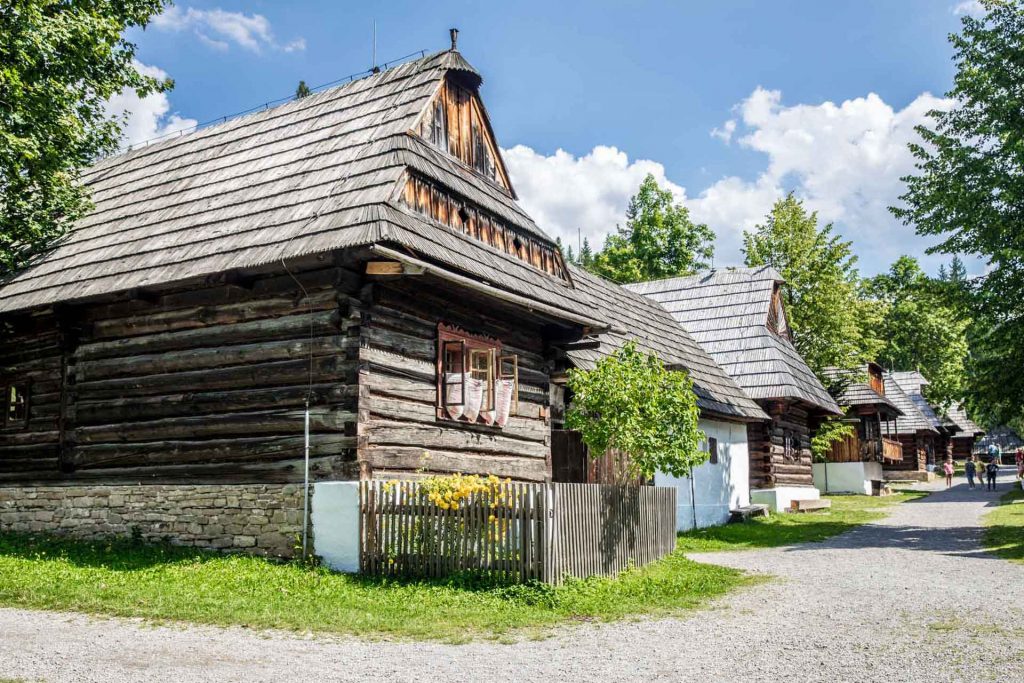 Zuberec cultural village / open air museum is in beautiful natural scenery directly under West Tatra Mountains near "mountains Rohace" . There are beautiful wooden houses, courtyards, Orava's and zamagur's style, historical wooden water mill as well as wooden church from 15 century.
Interesting part is that you can also get accommodation here and stay overnight. This will make your stay even more interesting.
Bardejov cultural village – museum of folk architecture
Although the region is not the most touristic, spa town Bardejov is also mentioned on Unesco World heritage list. The cultural village – museum of folk architecture in Bardejov is the oldest open air museum in Slovakia and was open in 1965.
You can find various wooden cabins here, farm buildings, craft buildings, various technical buildings and sacred buildings. Although the village is a bit far north (not really the most touristic path) the museum has much to offer, and buildings are indeed very nice. Due to the fact it is not the top destination, I think it is one of best places to experience authenticity of the region, the buildings, and to get to know locals a bit and to enjoy your moments. I really like the churches which are here.
tel.: 054/4722 072
Stara Lubovna – cultural village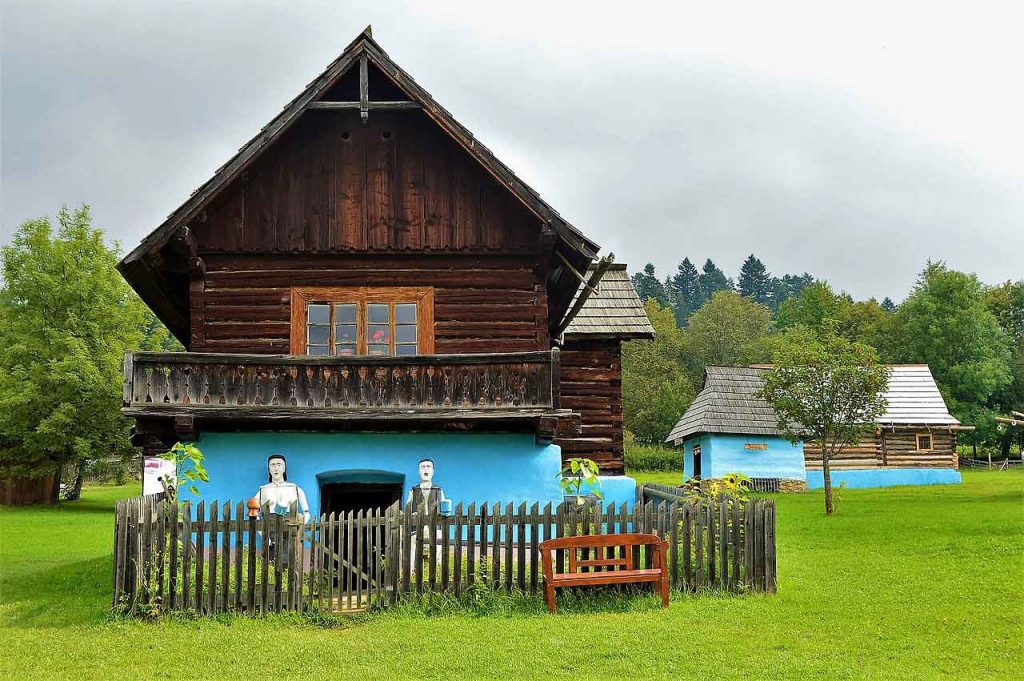 Lubovniansky cultural village is located under the Lubovniansky castle and is part of castle exposition.
The open-air museum in Stará Ľubovňa is an ethnographic exposition in nature, which has been used by the public since 1984. The development of folk architecture from the 19th to the beginning of the 20th century was recorded in 23 wooden monuments. The most valuable historical creation of human hands in this open-air museum is the wooden Greek Catholic Church of Sts. Michael Archangel, dating from 1833 from the village Matysova. there are rare artefacts from the 17th century.
Address: Zámocká 107, 064 01 Stará Ľubovňa, tel.: 052/4323 982, 4322 302
Web:
https://www.hradlubovna.sk/
Banska Stiavnica – Mining open air museum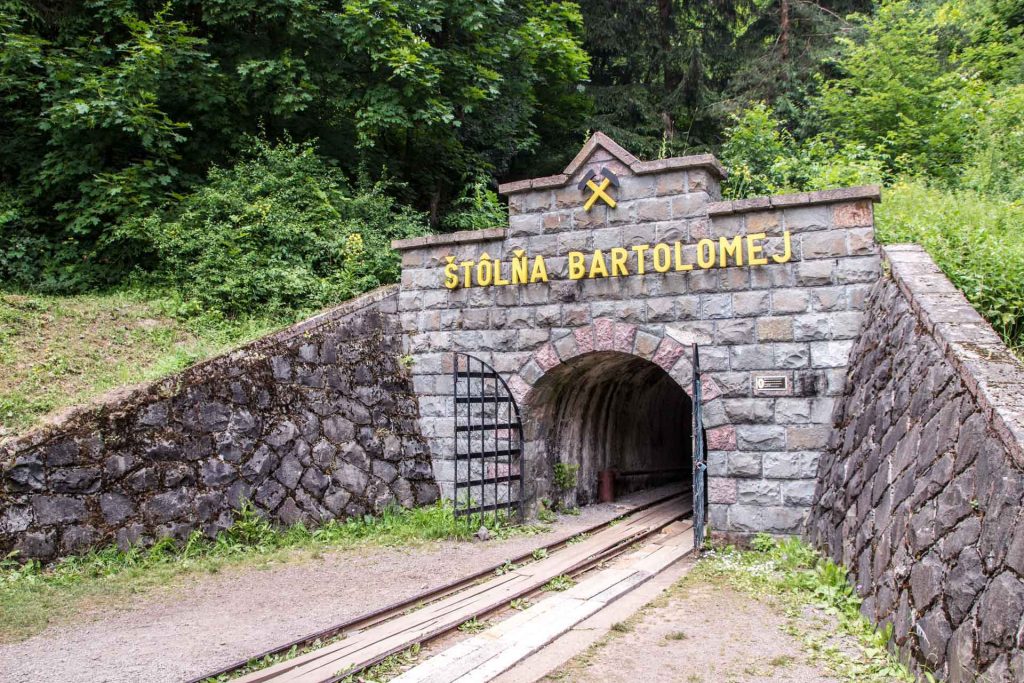 While old historical town Banska Stiavnica is simple very beautifull with much historical value, there is also open air mining museum. Some may say it is not a cultural village. However as this town is purely mining and mining history was it's life, and it was the true part of its culture we can add it to this list, and we believbe you will enjoy it.