What is the most interesting in Bratislava?
What are the best places in Bratislava? Best sightseeing in Bratislava? Or what shall I do ?
Of course everyone may have different taste what people like.
Here you are my tips for top 10 best activities in Bratislava, and you may choose those you like the most.
I have actually added 2 other tips, which I believe are worth it.
1. Presidential Palace
2. Bratislava Castle
3. Hviezdoslavovo square (Hviezdoslavovo namestie)
4. UFO
5. Eurovea promenade
6. Magio Beach
7. Park of Janko Kral. (Sad Janka Krala)
8. Petrzalka.
9. Zlate piesky – lake
10. Downtown highlights
11. Wine Cellar and possible wine tasting
12. Devin Castle
1. Presidential Palace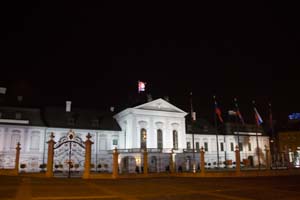 Place where president stays. Very nice building, for more factual info – please go to wiki J
2. Bratislava Castle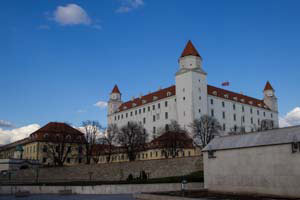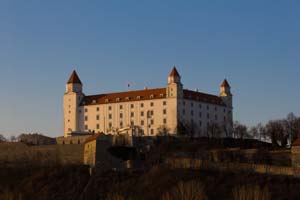 Walking distance (15 min) from Presidential palace there is a Bratislava Castle.
The castle is on the hill, so during the day you can visit the castle and have a nice view on Bratislava. During the night you can also have a nice view, but the castle is closed.
3. Hviezdoslavovo square (Hviezdoslavovo namestie)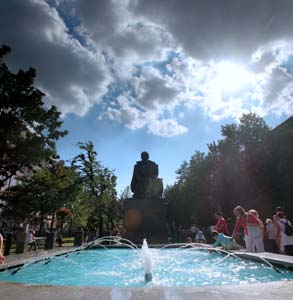 This beautiful square offers you several things. You can have a walk around, you can sit in the park, during the summer you may watch the fountain or sit outside in a pub or café.
During the winter you may also be part of Christmas market with various stalls and atmosphere enjoying wine. There are also beautiful historical buildings around such as National Theatre, Hotel Carlton, etc. It is directly in the city center, so you may walk around Bratislava downtown to enjoy the history and atmosphere of relatively this small downtown.
4. UFO Restaurant with great view around Bratislava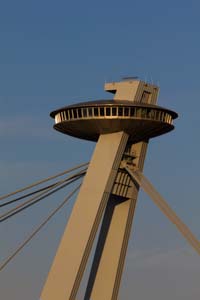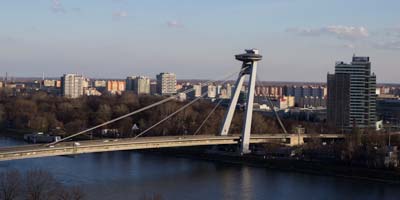 This tower with unique shape looks like UFO above Bratislava. You can take a lift up there for approximately 10 Eur and enjoy the view around Bratislava. At the very top there is a view point, and 2 floors lower there is a restaurant.
The food is pricey, and at the same time small. Like one could say, it is price, but at least small hehe J.
However you may enjoy the coffee or tee.
Men are a bit luckier here, during pissing in restroom they have excellent view on Bratislava.
5. Eurovea promenade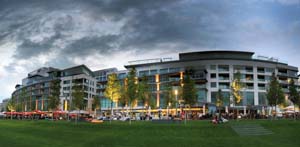 I see Eurovea to be a shopping mall just like any other, so nothing extraordinary.
However it has amazing promenade along the Danube river. You may simply sit on the grass an watch the river, or you can have a tea, coffee or ice-cream. Many places also serve meals. There are various restaurants with different cuisines, who claim they are high class, however I consider them to be middle class in terms of quality of food, as well as with service. But you know how it is with service – similar people find similar people, so when you smile and respect, I believe you wil get the good service also J. This is good place to see also during the winter, as restaurants offer nice warm place behind the glass J
Beware that they keep trying to sell water as a drink, and not serving for free. I find it ridiculous, as the tap water in Slovakia is top quality often better then bottled waters. And it is so cheap. So to me it is like a rip-off. But you have a choice – to lower tips (or no tips);) If they bring you free tap water you can leave nicer tip. However this is up to you.
6. Magio Beach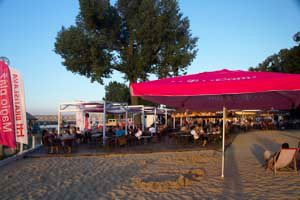 This sand beach is located next to danube river opposite side of downtown. It is available in summer only. It is great great beach which is made artificially. The sponsor company brings here tons of sand, next to Danube river and they create a beach with bars, places to read books, to play in sand or to play volleyball. Please note – you cannot swim in the river. It is very cold, and dangerous. Beach is a safe distance from Danube river. You can easily spend whole evening here. I consider it as a great place to spend time with children, there is also "jungle gym" for them. Next to Magio Beach there is park of Janko Kral with plenty of trees and shadow.
7. Park of Janko Kral. (Sad Janka Krala)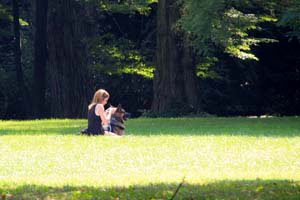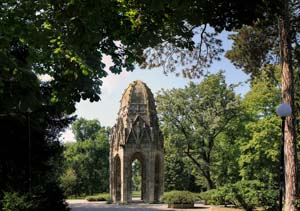 This great park is next to Magio beach. It has plenty of trees and you can just walk around, or go for a romantic time with your dearest, or with your kids. You can also play game here sit on the grass, simply said just enjoy 🙂
8. Petrzalka neighbourhood
Petrzalka is the largest suburb in Slovakia. Not only in Slovakia, but it is the largest suburb in Central Europe. It is a traditional suburb with apartment buildings also called "panelak" in socialistic (communistic) architecture. Some people can say it not to go there, however I think it really is part of the culture, and if you want to get more understanding of Slovaks/Bratislavians go and check Petrzalka. It is not bad, it is just a bit different.
9. Zlate piesky – lake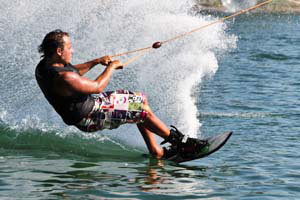 In general lakes around Bratislava are very clean and you can swim in there. This is place to spend a day and enjoy the sun and water. You can play volleyball, table tennis (if not windy of course) or you can also go for a wakeboarding.
10. Downtown highlights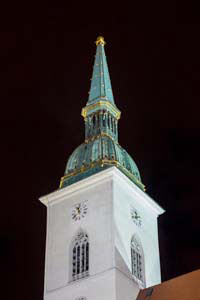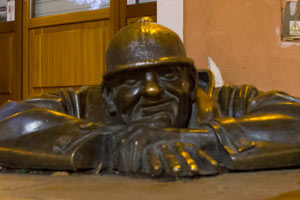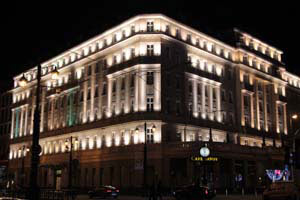 In downtown you can explore historical buildings with nice architecture mixing from barok little bit of gothic, etc.
The downtown is nice and small so it is easy to walk around. However I don't see much green areas(grass, trees), so from this perspective it is pity and takes down some points. Anyway it is good to see it.
Some of the highlights within downtown:
– Michael's gate (Michalska brana)
– Church and Convent of the Order of St. Clare – 14 cent. (Klarisky kostol)
– several cute statues giving atmosphere to the city such as Cumil statue – mas peeking out under from a hole in the street.
– Primate's Palace,
– Staromeske square
And two extra for you 🙂
11. Wine cellars.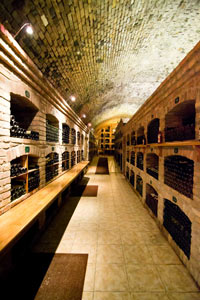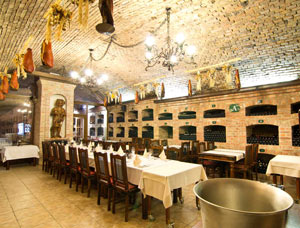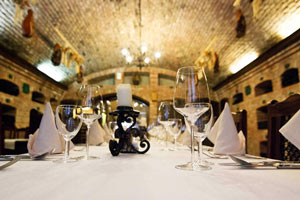 Slovakia made its way during the history also in wines. In recent decades you can find high quality wines from Slovak production, and specifically around Bratislava.
You can go and make a wine-tasting also in Bratislava. The best Wine cellar (or wine cooler) I can recommend in Bratislava is Matysak. You will find there prestige wine collections in wooden kegs and great atmosphere. I was surprised that such great wine tasting place we can have in the city.
You can find them at
Hotel Matyšák,
Pražská 15,
811 04 Bratislava
15 minutes walk from Presidential Palace.
12. Devin castle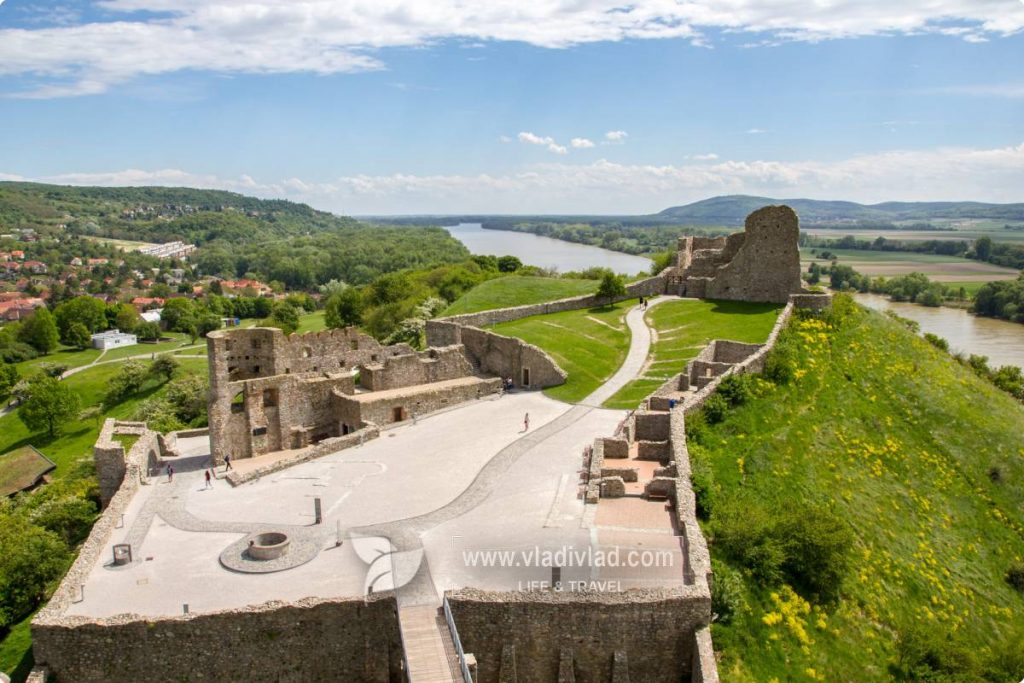 Devin castle is not really in Bratislava, but you can get there by city public transport within 20-30 minutes.
It is located few miles west of Bratislava. The caste , and many people woud consider it as almost Bratislava.
Located a few miles west of Bratislava, this castle was once part of the Roman border in the first century A.D. and later became the seat of the Great Moravian Empire and a strategic post during the Turkish Wars.
Top things to do in Bratislava | The best 10 activities in Bratislava | The best sightseeing in Bratislava | The best places to see in Bratislava | The best places in Bratislava | Best of Bratislava | Bratislava highlights | Where to go in Bratislava | Top 10 Bratislava | Best sightseeing in Bratislava | one day trip in Bratislava | 1 day trip in Bratislava